This is better!! Only the wrapping paper, library books and puzzles. I really do have to teach that laundry how to climb the stairs by itself though... That is one HAPPY asparagus fern by the way...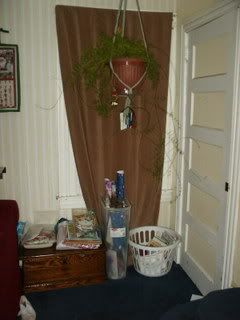 The kitchen is better - only the necessaries for baking the rest of the stuff for the baskets
See, not purty -- but MUCH better.
Then I got sidetracked -- while putting away the Christmas boxes - I had to grab the stockings ect. out of it.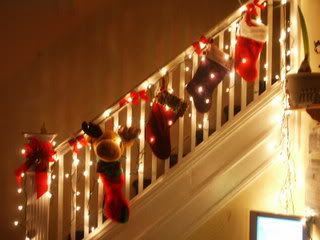 Yes I vacuumed the floor - but, well, there's a newer mess there. K? Moving on.... The house is not perfect - but it's much better.
You know the really scary part? I am the local group owner of a FLY-LADY yahoo group -- I clearly don't have it together - yet - but I'm trying.